February 26, 2020
The food we eat is a source of more than 26 000 different biochemicals, out of which only about 150 are currently considered by USDA and most databases, according to a recent study published in Nature Food. As the old saying goes, we are what we eat, and this certainly adds complexity to our being. But what are these chemical compounds and how do they impact our health? While such a large number of chemical compounds may sound scary, most of the compounds actually may have complex benefits to our health, as science has slowly began to unravel.
Plant foods alone contain thousands of secondary metabolites, called phytochemicals, which plants produce to survive in their environment, where they are unable to change their location. Plants use them for defending themselves against herbivores and pathogens. They are also needed for producing colour to flowers and fruits in order to attract animals. By a coincidence and millions of years of animals consuming plants for food, phytochemicals have a mostly positive effect on our bodies, too.
Why call phytochemicals dark matter? It's not just that most of them are unknown or undetermined from foods, it's also about the lack of information available for consumers. There is only so much space in food packages to show what's inside.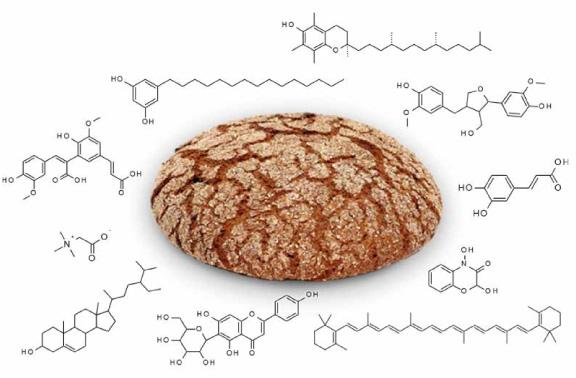 The chemical composition of most foods is still poorly known for substances beyond the 150 most well-known ones. Besides the ingredients that matter, food processing and preparation can also have a major impact on the final content of the bioactive molecules. Each individual may also have a slightly different response to the molecules because of genetic differences and because phytochemicals can modulate the activity of those genes. Yet another complication in understanding the way 'dark matter' in food functions is the gut microbiota, which modulates many of the compounds into different forms before they are absorbed into the circulation.
How to increase our understanding on what food actually contains and how it makes us who we are? The authors of the paper suggest that network medicine could help decipher the molecular interactions between the thousands of different molecules. Machine learning could assist in digging out already existing information about the chemical composition of food. We also need more data on different foods – and this is where Afekta could step in.
Link to the original publication: https://www.nature.com/articles/s43016-019-0005-1
Ville Koistinen
Afekta Technologies